What We Do
The core business of CRL (Clive Richardson Limited) involves the design, construction, renovation and maintenance of a wide range of sportsground surfaces. We utilise over fifty years of knowledge to offer guidance to national governing bodies, architects, consultants and clubs on the best way to achieve their desired playing surface by incorporating the most appropriate construction techniques and the most up to date technology within their pitch make-up. We have vast experience in the installation of rootzone profiles, irrigation systems, under-pitch heating systems, sub-air systems and hybrid stitched systems in a wide variety of climates.
Read More

We offer expert solutions across a number of other areas including Arboriculture and Grounds and Facility Management.  We are one of only two Arboricultural Association ARB Approved Contractors in Northern Ireland, and have carried out Grounds and Facilities Management Contracts for a diverse range of Clients for approaching fifty years.

Whilst renowned for these services, CRL also offer a much wider range of services across the group.  These services include landscaping, treatment and eradication of invasive species, waste wood recycling and mixing of specialist blend profiles.  Further details on each of these services can be found in the other services section.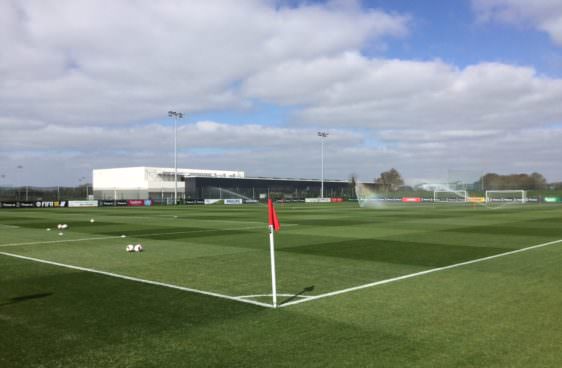 FAI National Training Centre Constructed by CRL
Evolved from the company established in the 1960's, Clive Richardson Limited was one of the first specialist sportsground companies on the island of Ireland.
Contact Us
Group Head Office

54 Derrycoose Road
Annaghmore
Portadown
Co. Armagh
BT62 1LY
Northern Ireland

T: +44(0)2838852888
E: enquiries@cliverichardsonltd.co.uk
Accreditations
Memberships
© 2023 CRL (Clive Richardson Limited)